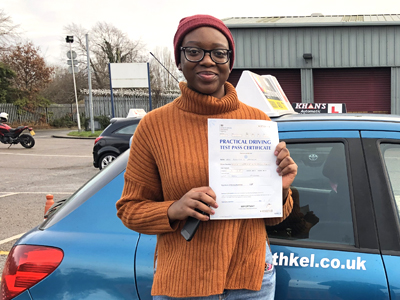 Rebecca Masinja
Finally Passing My Driving Test
learning to drive with Kelly has been a dream. I've had previous instructors but I can honestly say Kelly has been the most calm, helpful, patient and personable. She's always able to answer my questions and provide me with constructive feedback. I would happily recommend her to others (and already have). I'm glad to say that with her help I've finally been able to pass my driving test!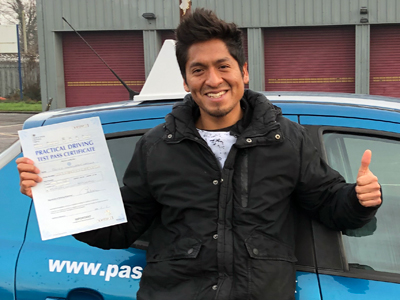 Renzo
Passing my driving test
I am very grateful to Kelly for helping me pass my practical driving test. Kelly was very supportive and encouraging, and made me feel really comfortable at the wheel. I had failed the test 3 times due to nerves before I met Kelly and she had an immediate impact on my driving. She just let me drive a lot and was very good at timing her feedback so I could just concentrate on the road and what was ahead of me instead of constantly thinking about what I was doing wrong. I highly recommend Kelly to anyone who's looking to pass their driving test, particularly to those struggling with nerves.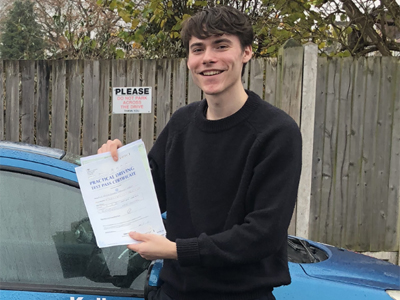 Kester Abbott
Passing My Driving Test
I have really enjoyed taking my driving lessons with Kelly. The lessons were carefully planned and focused around improving areas that initially I didn't feel so confident in. We also built on other areas previously covered, giving me plenty of time to feel confident and fully prepared for my driving test. Kelly is easily approachable and fantastic at explaining areas which I had been unsure about clearly and easily, making driving a safe and enjoyable experience. I felt I had great support and guidance from Kelly through out my learning which made the lead up to my test less daunting. I am so happy to have passed and I can not recommend enough how great an instructor Kelly is and how she has helped me achieve this.
Cynthia
Learning to drive
After looking online to find driving instructors I came across Kelly and I am so glad I did. She is an amazing driving instructor. She is very patient and has no problems in explaining things over and over again. Her teaching style is very unique and she is also very encouraging. I just started my lessons and I already feel very confident and it has been absolutely worth it!
Rachel Wheeler
Driving Lessons
I approached Kelly at the age of 37 as finally decided it was time to bite the bullet and start driving lessons. Anxiety and a lack of confidence had help me back until I met a Kelly. Kelly is a friendly, patient, diligent driving instructor who is very calm and supportive. A few months on and I am enjoying driving and hope to be test ready soon. Thanks Kelly for all your guidance and support as without you I don't think I would have had the confidence to keep going.
Amber Roberts
Driving Lessons
Kelly has been absolutely fantastic with the driving lessons, she's patient, calm and to the point. When I ask her for help or advice or different ways of approaching the lesson she's always on the ball. I had 3 lessons 8 years ago and honestly if I'd of had Kelly then I'd be driving now! She's quick on her feet and calls me out when I do something wrong- but she doesn't make you feel bad for mistakes as guess what? You're a learner and it's ok to make mistakes. Using the LDC book and online materials have been a life saver! When I log into the online platform I can remind myself of everything we learnt in the lesson, and work my way through the theory tests! I highly recommend LDC and Kelly for anyone who wants that special touch and to push you beyond your limits to succeed!